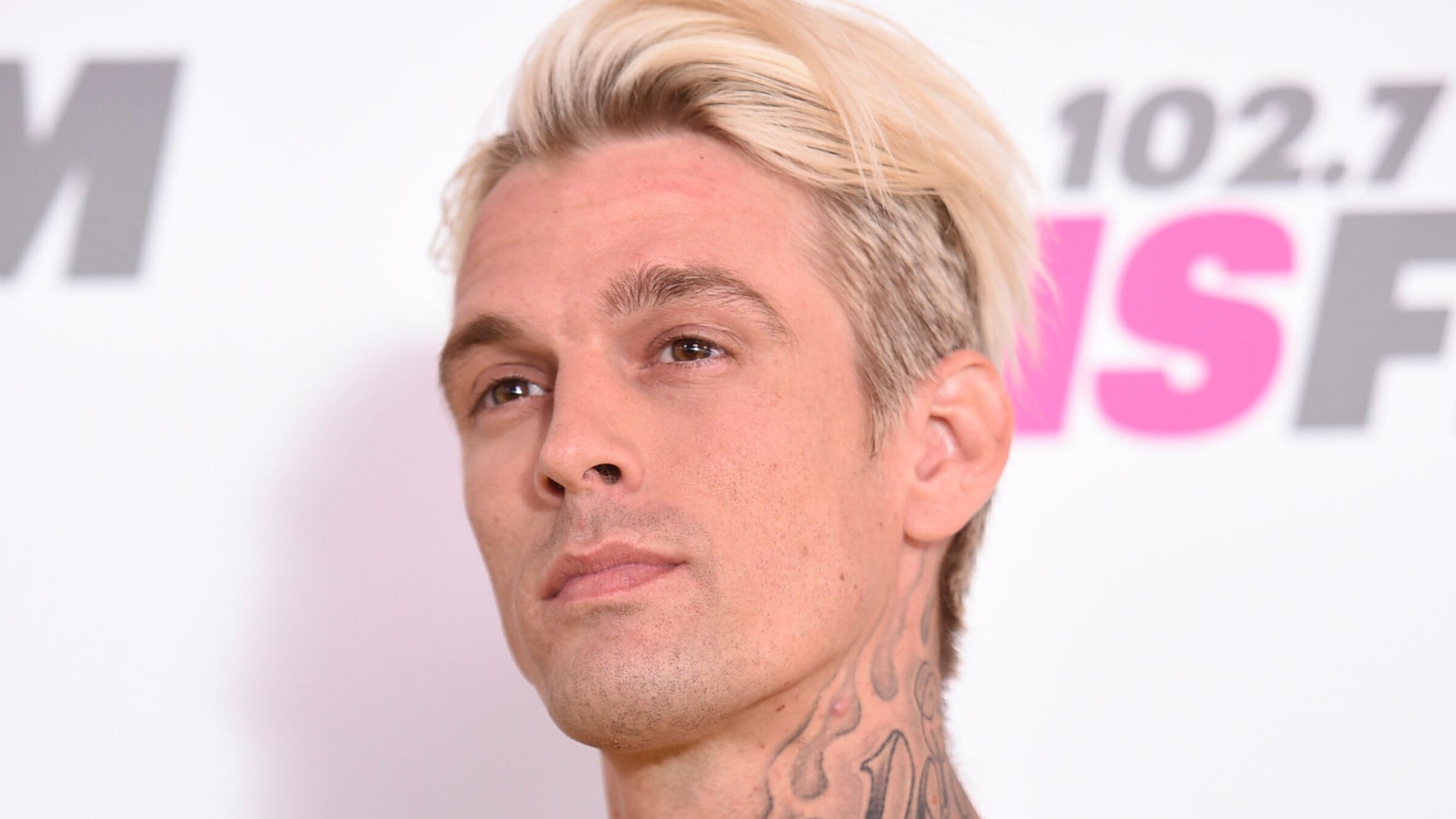 Singer-songwriter Aaron Carter tore into a 25-year-old Berlin artist who accused the musician of helping himself one of his works to promote Carter's clothing line.
German artist Jonas Jödicke tweeted Carter Friday: "You are using my artwork to promote your merchandise. I have not given you permission to do so. We artists have rights, too!"
The image created by Jödicke featured two lions touching foreheads in a piece entitled "Brotherhood." Carter posted the image without attribution — or compensation or permission — to promote his hoodies on Twitter.
Carter blasted back after Jödicke's complaint: "You should've taken it as a compliment dick." The singer tweeted that a "fan of MINE sent this to me" — though that wouldn't impact a possible copyright violation. But Carter indicated he had the the right to use the image because he claimed it was in the public domain. "Guess I'll see you in small claims court FUCKERY," he snapped.
Carter railed on in another tweet: "Your [sic] absolutely immature and I create my own artwork. stop trying to get clout of my name from a picture I posted. oh and fuck you and have a nice day."
Despite his tweeted outrage, Carter deleted the image of Jödicke's art, but then attacked him in a YouTube livestream, according to the artist.
Carter's followers on Twitter were stunned by the rude response from one artist to another, and asked the singer how he would feel if someone helped themselves to his music. 
As for Jödicke, he thanked supporters on Twitter for having his back. He tweeted that he had been contacted by several lawyers and was considering his "options."
Carter has appeared increasingly erratic over time. His brother, Nick Carter, obtained a restraining order against Aaron last year because of his "increasingly alarming behavior" and threats.
Calling all HuffPost superfans!
Sign up for membership to become a founding member and help shape HuffPost's next chapter